46th Annual AAUW Amador Home Tour
Saturday April 21, 2018
City of Jackson Amador County
Tickets are available starting March 16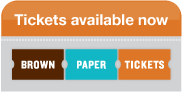 "Jackson: Tour Through Time" is the theme of the 46th Annual AAUW Amador Home Tour, held this year on Saturday, April 21st 2018 in Jackson CA, from 11AM to 4PM. It's also the public's invitation to experience this tiny county where the Gold Rush extended into the 1900's and where many cultures, traditions, home styles and historic renovations over centuries are featured in this year's Tour.
Among unique sights are enormous structures used during the Gold Rush, fabulous murals in the first Serbian Orthodox Church in the western hemisphere, a 1930's Romanesque Ione Brick home with perfectly preserved Art Deco interiors, and the abundance of beautiful homes on one of the first streets in Jackson.
Docents will lead ticket holders through five homes representing distinct periods, from a former miner's cottage grown up, to a Fifties ranch home with salsa flavors. Five historic sites include Sherlock Holmes' neighborhood and flat recreated in a well-known bookstore, the recently renovated Amador County Museum, itself in an historic house, and a sophisticated renovation of an historic hotel on Main St.
The tradition of an elegant tea with homemade cookies continues in the Civic Center where impressive murals tell the history of Jackson and Amador County. Our members' Art Show will be located conveniently in the spacious Civic Center Patio just outside. Newly added to the festivities at the Civic Center is an array of impressive raffle baskets, provided by AAUW interest groups, individual AAUW members and non-profit organizations in the community, recognizing the importance and educational support purposes of the Tour.
AAUW Tea, Art Show, Music and Murals
Plan to take a break from touring homes and historical sites at the AAUW Tea in the Jackson Civic Center.  As you walk through the portico, you will have an opportunity to view the artistic works by the members of our Art in Action Interest Group.  Many pieces will be for sale, so if you see something you like, you can take home some art of your own.   Inside, sit down and relax, have a cup of coffee, tea or a cold drink and enjoy some homemade cookies and the music performed by local musicians.
While you are in the Jackson Civic Center be sure to admire the murals above you depicting events in the City of Jackson's history all created by local artists.  For more detailed descriptions by the artists of the art and events illustrated, go to:  https://ci.jackson.ca.us/vistor-center/civic-center-murals
Raffle Baskets
New this year are themed Raffle Baskets prepared by AAUW Interest Groups and other local organizations.  The Baskets can be found at the AAUW Home Tour Tea in the Jackson Civic Center.  Purchase tickets, complete with your name and phone number and place the tickets in the bag representing the basket or baskets you would like to win.  There will be lots of winners, so join in the fun and further support our scholarship fund raising efforts.  The winning tickets will be drawn at 3 p.m.  You do not need to be present to win.
Click on the home names below to read more about each home.
Presented by
American Association of University Women, Amador Branch
Proceeds from the tour benefit the Amador Branch scholarship program
for local girls and women.
Purchase tickets after March 16th
Advance tickets at local outlets or by mail (before April 14): $25.00 (Checks Only)
On tour day: $28.00 (Cash or Checks Only) Will Call and Day-Of sales at 33 Broadway, Jackson in the Jackson Civic Center across form the bank of America.
Download VisitAmador app for more Amador activities, dining and lodging options
Local Outlets:
Ione – Ione Pharmacy
Plymouth – Amador 360
Pine Grove – Pine Cone Drug
Martell – Claypool's Gift & Home
By mail: Your order must be received by April 14.
AAUW Home Tour
P.O. Box 611
Sutter Creek, CA 95685
(209) 267-9129
Tickets will be available via our website using Brown Paper Tickets starting March 16
Questions? Contact Lani at 209-245-6052 or chapman@volcano.net