Celebrate Spring in Sutter Creek
Saturday, April 22, 2023
Arianna Michel, artwork shown at Add Art Framing .
"Celebrate Spring in Sutter Creek" is the theme of the 48th Annual AAUW Home Tour scheduled for Saturday, April 22, 2023, 11 am to 4 pm.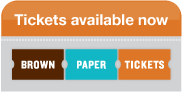 Homes and History
The walking Tour will feature five houses in the downtown area of Sutter Creek ranging from historic homes that have been updated but retain their historic ambiance, to newer construction with historic touches. In addition, local sites such as the Knight Foundry, Monteverde General Store and Sutter Creek Historic Grammar School will be open on Tour Day for you to explore. Admission to these sites is included in your ticket price. Please note that this gold rush town has retained many of its original steps and uneven walking surfaces so comfortable walking shoes are recommended.
The Home Tour Tea
The Creekside Methodist Church, 14 Main Street, Sutter Creek is the location of the ever-popular Home Tour Tea. This is the place to sit and relax with a cup of coffee, tea or a cold drink and taste some delicious homemade cookies.
You'll be able to browse a selection of gift baskets created by AAUW members and community businesses, the proceeds of which will support our scholarship fund-raising efforts.
Home Tour Tickets Available March 15, 2023
Home Tour tickets are $40 in advance and $45 on site the day of the Tour. Tickets will be available March 15, 2023. Purchase tickets online on the AAUW Homepage or the Home Tour page through Brown Paper Tickets ($40 plus a processing fee). Tickets will be available locally at the Feed Barn in Martell (cash or check only) and on Tour Day at the Home Tour Tea located at the Creekside Methodist Church.
---
Supporting Local Scholarships and more
The Home Tour is the primary fundraiser for the Amador Branch. It supports college scholarships for local women and girls. The funds raised through the Home Tour benefit women who are in the Upper Division portion of their degree studies or doing Graduate work, and women who have either delayed or interrupted their education and wish to go back to college to improve their employment opportunities. Proceeds also provide Tech Trek scholarships for middle school girls to attend a weeklong summer math and science camp along with community projects and educational programs for Branch members and the public.
---
The American Association of University Women (AAUW) is a national organization whose mission is to advance equity for women and girls through advocacy, education, philanthropy, and research.
The Amador Branch of AAUW welcomes new members. Membership is open to all graduates who hold an associate or higher degree from a regionally accredited college or university. Additional information about our local branch and membership is available at this website under "Join."
---
HOME TOUR ARCHIVES:
Country Living Around Fiddletown 2019
Jackson: Tour Through Time 2018
Strolling Sutter Creek 2017
Amador City 2016
Rural Amador County 2015
Sutter Creek 2014
Jackson 2013
Ione 2012
RETURN TO HOME PAGE